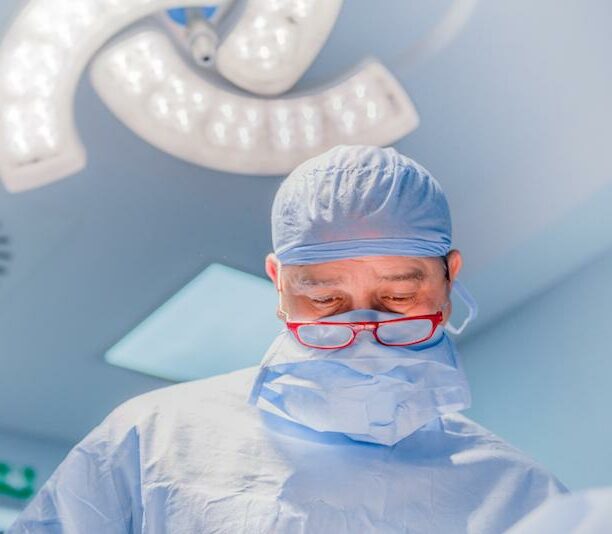 Presentation
Specialized in maxillofacial and aesthetic surgery
Dr. Djemal practices cosmetic surgery from his own clinic, The Myron International Clinic.
He works with a highly trained medical expertise to ensure high quality medical care and services.
He works with registered specialist anesthesiologist.
Dr. Djemal maintains a high ethical standard and keeps up with the latest surgical techniques and practices all over the world.
His skills as a plastic surgeon are internationally acknowledged and he has treated patients from all over the world and of all age range.
Qualifications
1983: Bachelor of General Medicine (Tunis)
1988: Bachelor of Cosmetic, Reconstructive and Facial Surgery (Tunis)
1990: Bachelor of the French College of Cosmetic Surgery (Paris)
1990: Bachelor of Cosmetic and Facial Surgery – University of Medicine de Nancy (France)

Training Abroad
>From 1990 to 1992: Cosmetic surgeon at the Hospital Foch (Paris) and at
the Hospital de Nancy (France).
1994: For three months, plastic surgeon in a private clinic – Baltimore (USA).
Work Experience
1992: Opening of a successful private practice in Tunis.
Dr DJEMAL skills and wide experience cover all areas of cosmetic surgery (facial surgery, lipo-aspiration, breast surgery, hair graft…).
Together with the operations done on Tunisian and foreign patients from his practice, Dr DJEMAL operates very heavy cases of face or body reconstruction in the hospitals of Tunis.
Thanks to his skills and to his generosity, hundreds of children and adults, affected by a congenital malformation, an accident or a disease, regained a face, a head or a body with which they can have a better life.
Professional Associations
– From 1998 to 2004: General Secretary of the Tunisian Society of Cosmetic Surgeons.
– Since 2004: President of the Tunisian Society of Cosmetic Surgeons.
– Member of the Mediterranean Society of Cosmetic Surgeons.
– Organisation of seminars and conferences during which Dr DJEMAL achieves live surgeries (in Germany, Italy, Spain, Portugal, Martinique and in the Middle East).
Dr DJEMAL operates from the very best clinics in Tunis. He uses an experienced staff and works with a registered specialist anaesthesiologist. Dr DJEMAL maintains a high ethical standard and keeps ahead of up-to-date surgical techniques from around the world.
His skills as a plastic and reconstructive surgeon are internationally acknowledged.